Attualmente è disponibile su Netflix la seconda stagione della serie tv The Punisher e ovviamente c'è anche un momento per salutare il compianto Stan "The Man" Lee. Potete andare in calce e vedere l'immagine senza paura, non è uno spoiler.
Ovviamente ci sarebbe anche un easter egg di Stan Lee che presenzia all'interno della serie tv, ma per ora quella manca. Alla fine della seconda stagione, però, possiamo vedere questo messaggio della dedica a Stan. Questo è il secondo progetto Marvel con un omaggio a Stan dopo la sua scomparsa. Il primo era Spider-Man: Un Nuovo Universo, in cui abbiamo visto anche una sua comparsa.
Frank-Castle (Jon Bernthal), è diventato un vigilante dopo aver vissuto una vita tranquilla fino a quando all'improvviso si è ritrovato coinvolto nel tentato omicidio di una giovane ragazza (Giorgia Whigham). Attirato dal mistero che circonda la e da coloro che sono alla ricerca delle informazioni che detiene, Castle attira un nuovo bersaglio sulla sua schiena, mentre nuovi e vecchi nemici lo costringono a confrontarsi con se accettando il suo destino e abbracciando la vita come The Punisher.
La seconda stagione di The Punisher è disponibile su Netflix.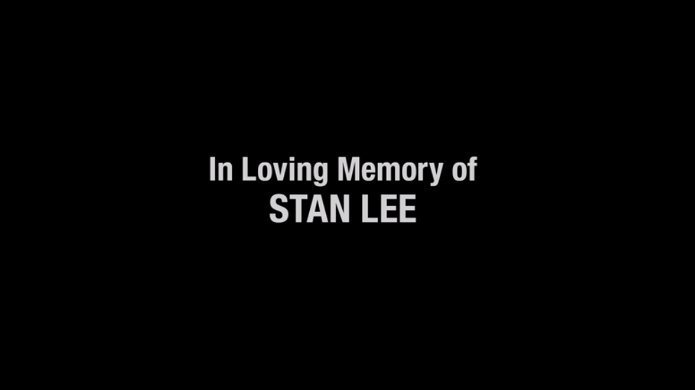 [amazon_link asins='8891234060,B0041KW7QA' template='ProductCarousel' store='havocpoint-21′ marketplace='IT' link_id='8be1ef81-e7ee-4f47-9bf6-8f70712b0962′]